M-125 occupies part of the routing of the former US-25 through Monroe County. M-125 is almost never more than 1 mile to the east of US-24, or more than 2 miles to the west of I-75.
Both endpoint shots of M-125 are courtesy of Sean Lyons.
Here is M-125's southern terminus at the Ohio State Line, which is also the city limits of Toledo. Continuing past this point, you will be on Detroit St., which is a city-maintained street. Note, however, that a mile and a half into Toledo, US-24 merges in to Detroit St. This terminus was shot on May 20, 2002.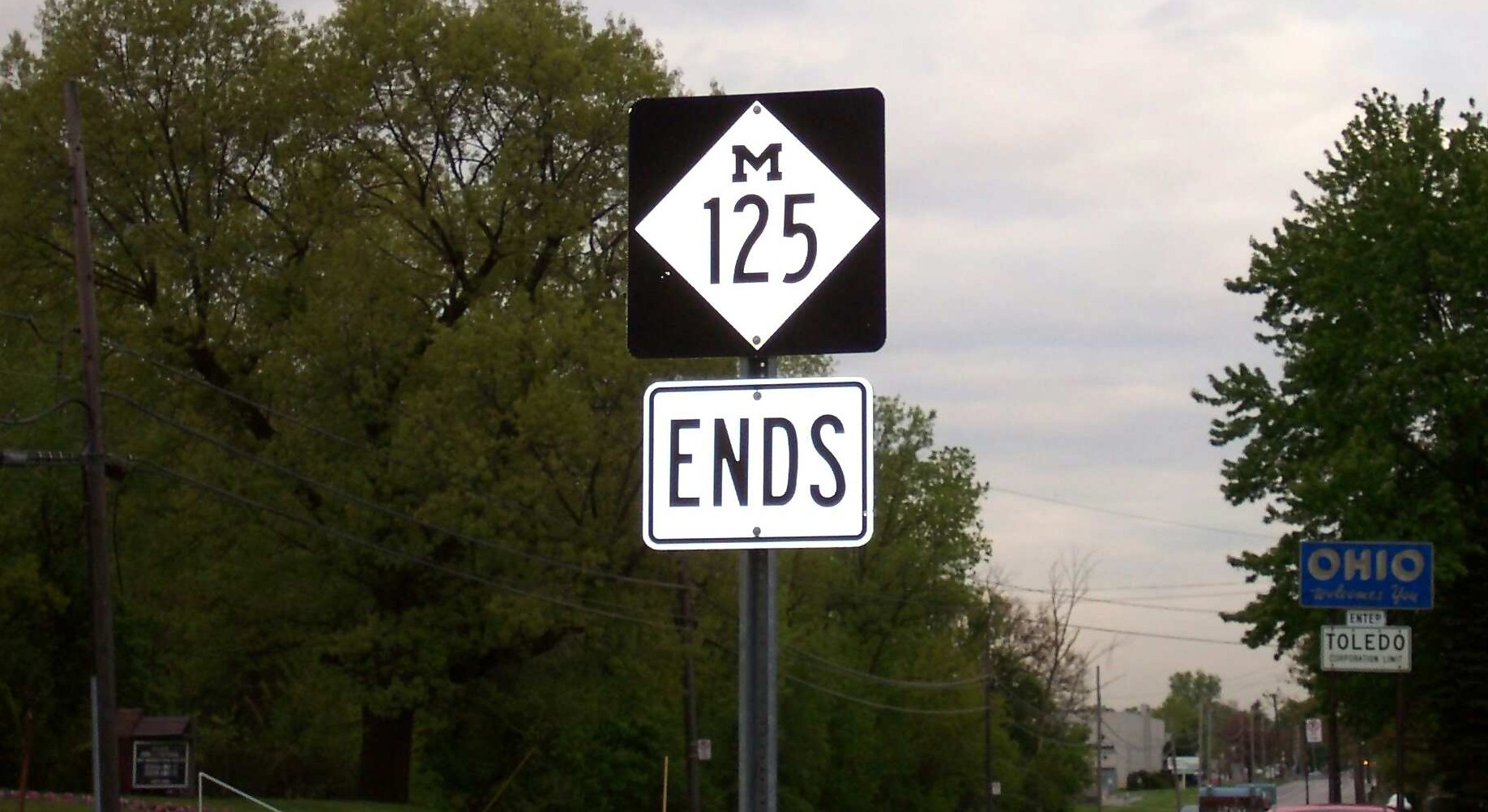 M-125's northern terminus is at US-24, 5 miles northeast of Monroe, and 2.5 miles southwest of I-275 @ exit #2. As shown below, there is no M-125 ENDS sign present, but rather this unusual JCT sign with an M-125 marker in addition to the US-24 shield, for some reason. This terminus was shot on May 26, 2002.