M-227 is one of Michigan's newer designated routes, established in 1999 in the Marshall vicinity.
Both endpoints of M-227 were shot by Rich Rowland on April 24, 2002.
Below is the southern terminus of M-227 at
I-69
between Tekonsha and Marshall.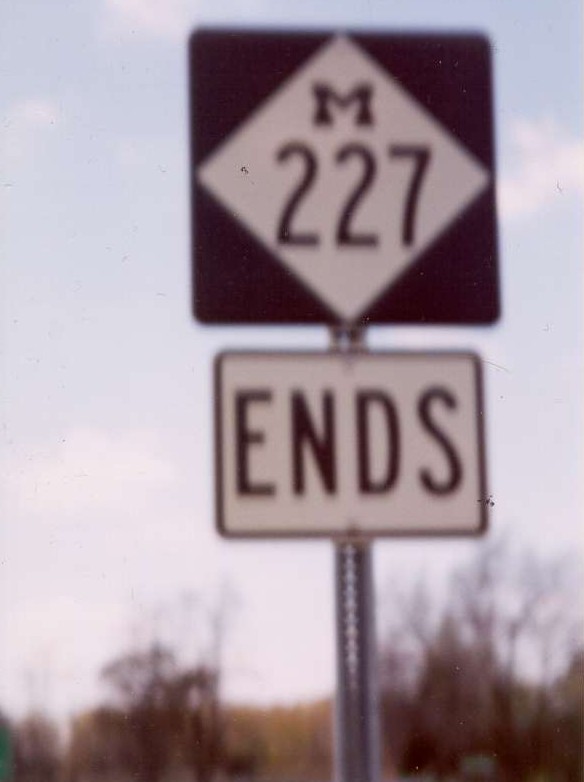 This is a shot of the northern terminus of M-227 at its junction with BL I-94 on the west side of Marshall, immediately east of exit #36 off of
I-69
.