This is the eastern terminus of M-113 at US-131, south of Fife Lake. M-113 is one of the possible connectors for traffic heading from Traverse City to Cadillac or vice versa. This photo is courtesy of Dan Garnell from August 20, 2000.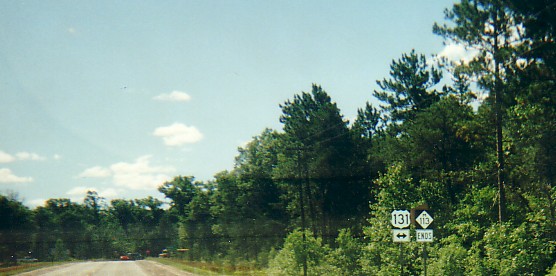 I do not have a photo of the western terminus of M-113 at this time. If you have one and would like to submit it, please e-mail me at
MichHwyEnds@yahoo.com
.