Brian Reynolds got the following 2 shots of M-40's southern endpoint at US-12, 3 miles west of Mottville, on May 4, 2002. In the first one, the sign assembly is on the north side of a hill, and the intersection is blinded from view.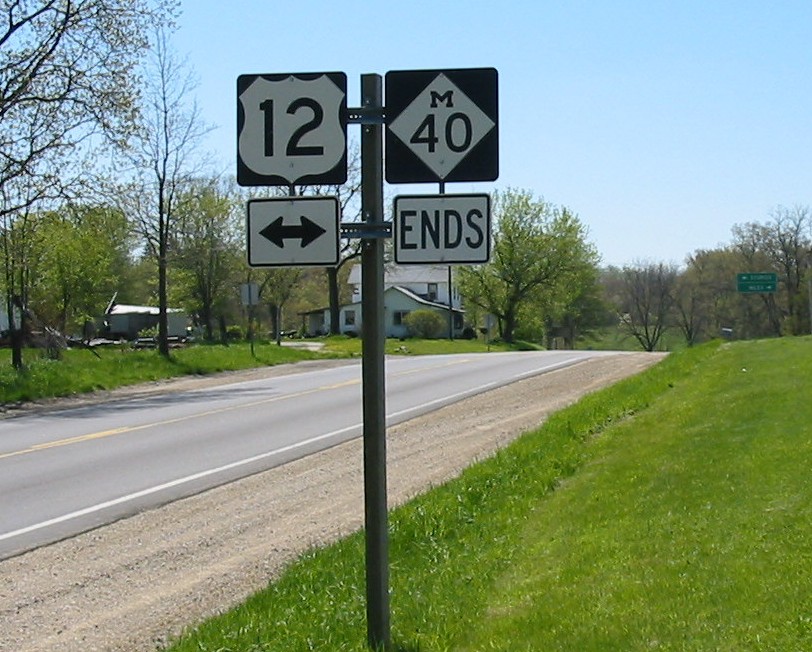 And below is the directional guide sign seen in the background of the first picture. Now, not only is the US-12 intersection in plain view, but in the background you can see the old alignment of US-12 as well.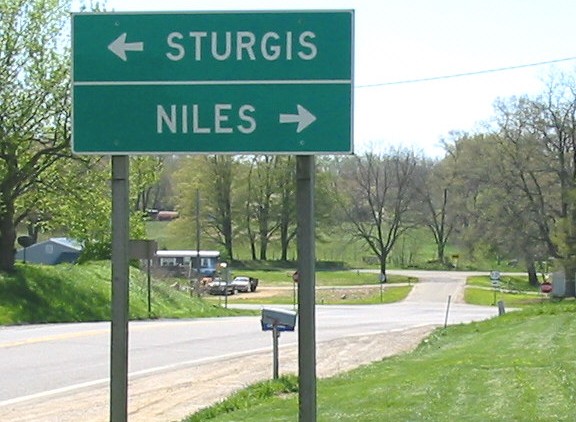 The northern terminus of M-40 is at US-31 in Holland. If you can get a shot if that endpoint, please
contact me
.