Brian Reynolds shot both termini of M-82 on May 17, 2002.
Here is the western terminus of M-82 at M-120, 5 miles west of Fremont. M-82 used to turn right here and join M-120 up to a concurrent terminus at M-20 in Hesperia until the late 1970s. At that time, M-82 was truncated to this point.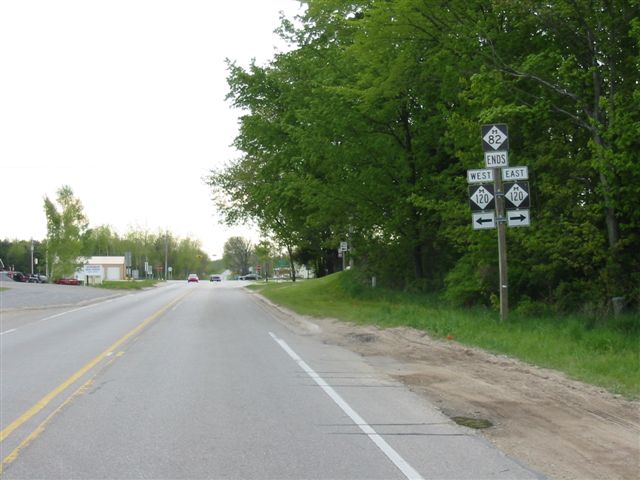 The eastern terminus of M-82 at US-131 / M-46, 2 miles west of Howard City, is shown below. Note the unusual placement of the ENDS tab above the M-82 marker.