M-124 is located in the heart of the Irish Hills of south central Michigan, and provides access to W.J. Hayes State Park from both US-12 and M-50. M-124's western terminus is located approximately 2 miles north of the Michigan International Speedway.
Each of the termini photos below were taken by Michael Swope on May 18, 2002.
This is the western terminus of M-124 at M-50 in Brooklyn.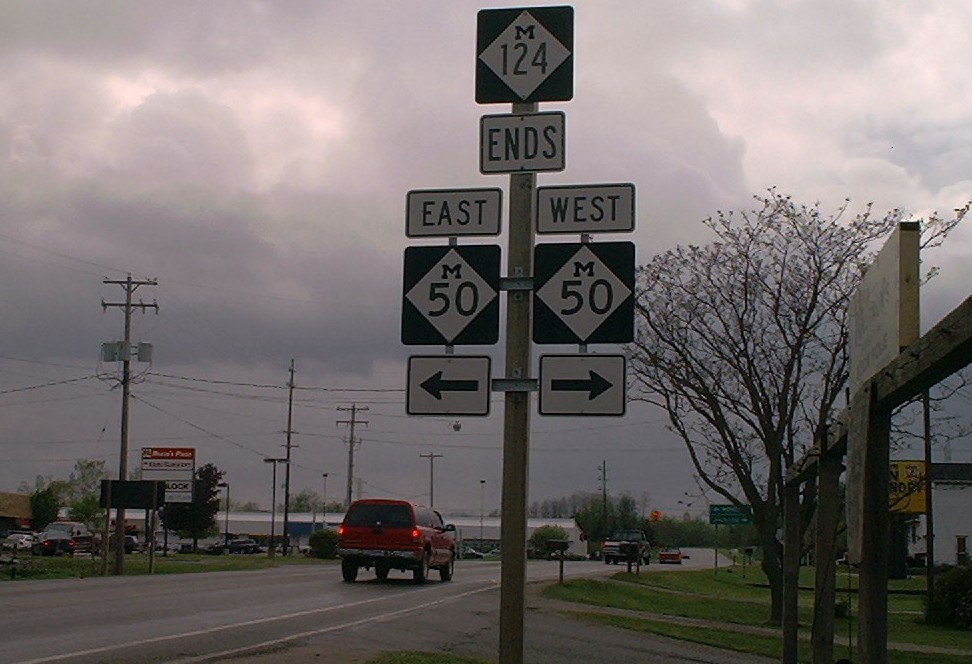 M-124's eastern terminus, shown here, is at US-12, near the entrance to W.J. Hayes State Park.