Business US-127 in Jackson is co-signed with
M-50
for its entire routing through the city.
Michael Swope took photos of both endpoints of BUS. US-127, seen below, on May 18, 2002.
Here is the southern terminus of BUS. US-127 southeast of Jackson, at the
M-50
interchange with US-127.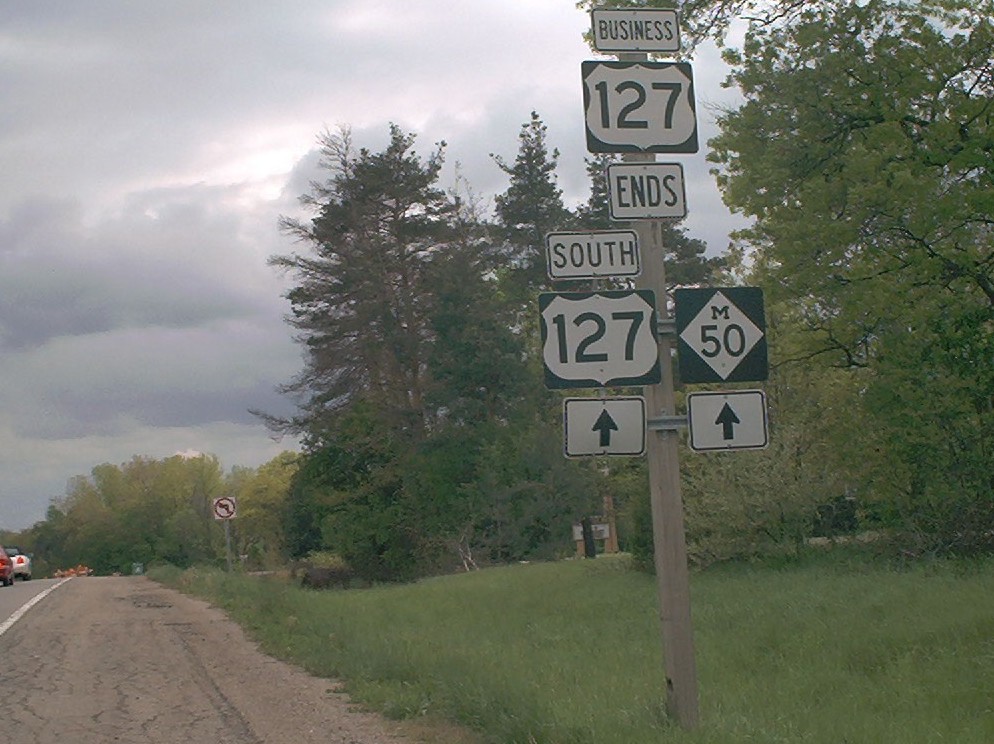 BUS. US-127's northern terminus is at the interchange between
I-94
/ US-127 and
M-50
. This scene is from just south of the interchange, looking north. Note the EAST I-94 guide sign in the background. If you continue straight ahead, you will be on the US-127 freeway. At the time this photo was shot, this stretch of roadway was being widened.