M-205 is a short connector between IN-19 at the Indiana state line north of Elkhart, IN, and US-12. It is amongst the shortest highways in Michigan, at a length of 1.7 miles.
Here, Brian Reynolds got a shot of the state line in Indiana, looking north into Michigan, at M-205's southern terminus / IN-19's northern terminus. (Note that you can just barely see the "SR-19" intersection sign on the right side.) You can also see the first NORTH M-205 shield just past the state line ahead. The photo was taken on May 4, 2002.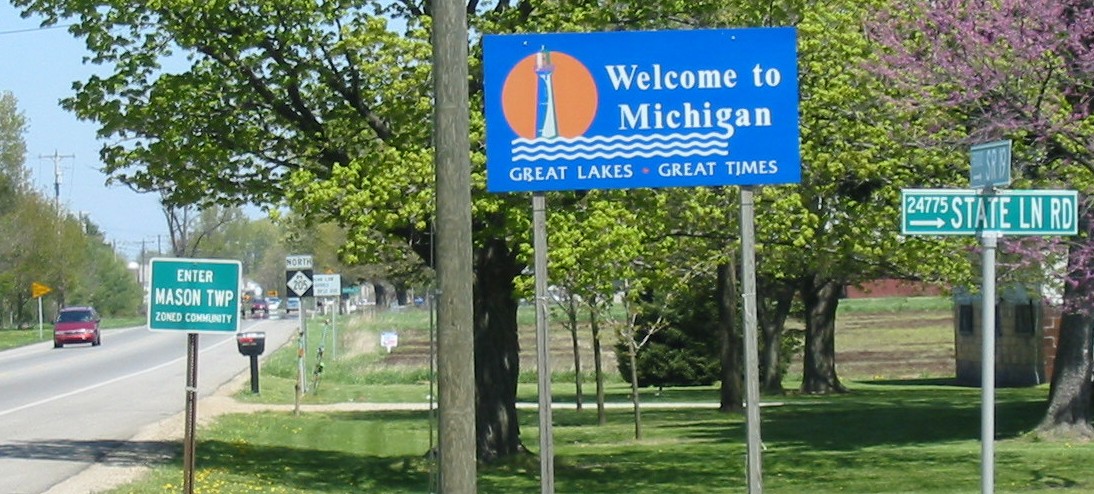 Below, Brian got a shot of the northern end of M-205 at US-12, between Edwardsburg and Sturgis. This terminus was shot on May 4, 2002 as well.